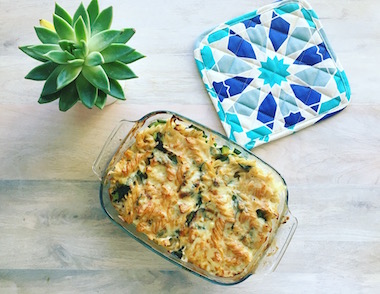 Organic Ingredients:
2 cups lactose free milk or regular
White pepper
Nutmeg
Dried thyme
30 g butter
30 g flour
Brown fusilli pasta
Zucchini
Green beans
Spinach
Gouda cheese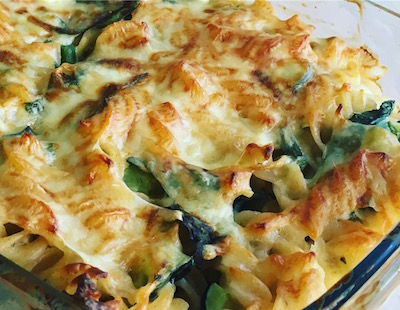 Preparation:
1-Melt butter,add dried mint,spices,mix with flour and whisk. Add milk and stir until the mixture thickens.
2-In a separate pan boil pasta and then add vegetables after a couple of minutes.
3- Add 40 g of cheese to the milk mixture.
3-Place boiled pasta,veggies and the milk mixture in the oven with slices of cheese on top at 150 C for 13 minutes.
Enjoy in cold winter nights 🙂

Print