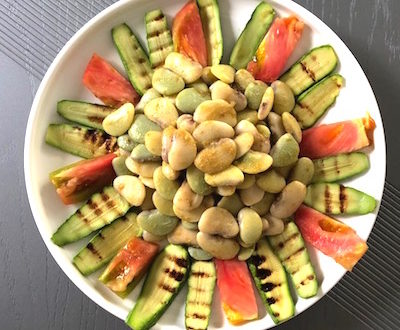 It has been a while since I have not posted any of my recipes. I wanted to start with a vegan dish in order to pinpoint the importance of going vegan once per day or per week to cleanse the body.
Needless to say that your veggies should be organic to benefit from their vitamins and minerals without pesticides poisoning your system.
Ingredients:
organic white beans
organic zucchini
organic tomatoes
cumin
olive oil
himalayan salt
lemon juice
Soak your beans overnight with 1/2 tsp of baking soda
Boil twice by changing the water to limit bloating.
Cut zucchinis in thin slices and grill
Mix lemon juice,cumin,salt and olive oil with your beans
and serve!

Print