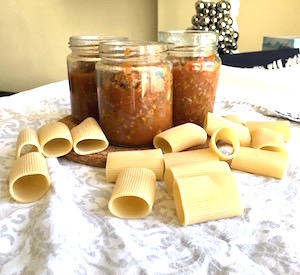 Ingredients:
300 g organic ground meat
3 organic tomatoes
2 organic onions
3 organic garlic cloves
salt
pepper
1 tbsp organic tomato paste
1 tbsp sunflower oil
Cut onion and garlic*.
Heat the sunflower oil and place sliced onions and garlic.
Place the ground meat and add pepper.
On a separate pan,boil tomatoes and remove the skin.
Allow tomatoes to cook ,then mix with meat and onions and let simmer for 40 minutes.
Sprinkle salt and add tomato paste.
*Remove the inner green part in garlic by slicing it in two,in order to better digest it.

Print