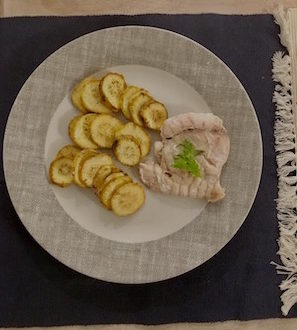 Ingredients:
1 organic filet of organic Hammour fish
1 medium sized sweet potato
Dill
Organic Peanut oil
lemon juice
Himalayan salt
Put the Hammour fish in an aluminum foil with lemon juice and salt. Cook for 30 minutes at 150 C.
Slice and peel the sweet potato.
Add peanut oil in the baking pan and place the potato slices. Bake for 45 minutes at 175 C.
Add dill for garnish and serve.

Print