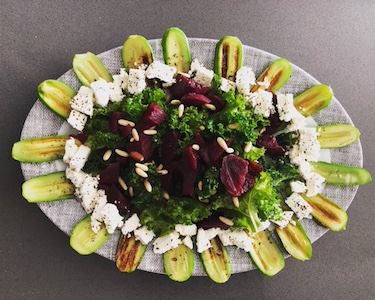 As part of a clean eating diet, eating local,organic and wholesome ingredients is of paramount importance as a preventive approach for wellness and good health.
Pick seasonal ,organic and local fruits and vegetables. Go for organic cheese and meat products. Here is a winter salad made of fresh and nutritious ingredients.
Ingredients:
Kale
Beetroot
Zucchini
Organic feta
Pine nuts
Basil
Tips:
>I always mix Kale with virgin olive oil to make it soft.
>It is better to toast pine nuts to give a nutty flavor to the salad.

Print